ABOUT US
RIPCO is a family-owned manufacturing company established in 1965 for the sole purpose of designing and manufacturing rippers for all of the leading brands of tractor manufacturers. RIPCO synonymous with Quality & Integrity in all of its' products and services and with a State-of-the-Art capabilities foster a culture that drives innovation, entrepreneurial spirit, technological advantages, maximum effort and continuous improvements in all phases of our production processes.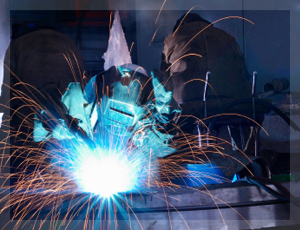 Our commitment to the quality of our products & services along with the total satisfaction of our customers has formed dedicated alliances and partnerships since 1965. Our attention to detail, precision capability upgrades and facility expansions have led to the worldwide recognition as a top quality manufacturer.
RIPCO is a full manufacturing facility of its own products from initial conception through to the finish equipment, providing quality products and a reasonable cost direct form the manufacturer... Each and every component has to pass our quality control and inspection procedures which are second to none.
RIPCO prides itself in the fact that it is a complete manufactures its own hydraulic cylinders to ensure the continuity of the very tight tolerances and quality in every aspect of its equipment.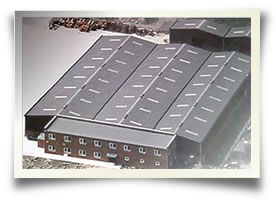 RIPCO specializes in manufacturing and supplying high quality equipment for the demanding construction and mining industry environment, all of which is totally produced by our selves in our own 40,000 sq.ft facility in Kent, England All of our equipment is based on the same philosophy of being very simple, very reliable and very, very robust!
ripper, rippers, scarifier, scarifiers, attachment, attachments, cat, caterpillar, cat ripper, shank, bulldozer, dozer, tractor, track-type, track-type tractor, tracked dozer, motor grader, motorgrader, loader, tracked loader, track-type loader, construction equipment, construction, industrial, mining equipment, road making equipment, contractor, plough, mole plough, cable layer, riper, rippa, tyne, tine, shank, point, tip, ripper tip, diamond, vail, finning, cat dealer, ryan, komatsu, john deere, terex, used equipment, used construction equipment, used attachments, ripco, ripco ripper, single shank, singleshank, s/s, multi shank, multishank, m/s, D3, D3C, D3G, D4, D4D, D4E, D4H, D4G, D5C, D5G, D5H, D5M, D5N, D6D, D6E, D6G, D6H, D6R, D6T, D6K, D7, D7G, D7H, D7R, D7T, D8, D8D, D8L, D8N, D8R, D8T, D9, D10, D11, 931, 939, 943, 953, 963, 963C, 12G, 120G, 130G, 140G, 12H, 120H, 130H, 135H, 140H, 143H, 160H, 163H, 14G, 14H, 16G, 16H, D31, D41, D45, D60, D61, D65, D65E, D65EX, D65PX, D155, heavy equipment, manufacturing, manufacturer, 3 pocket beam, beam, pocket, parallelogram, radial, crawler, crawler loader, crawler dozer